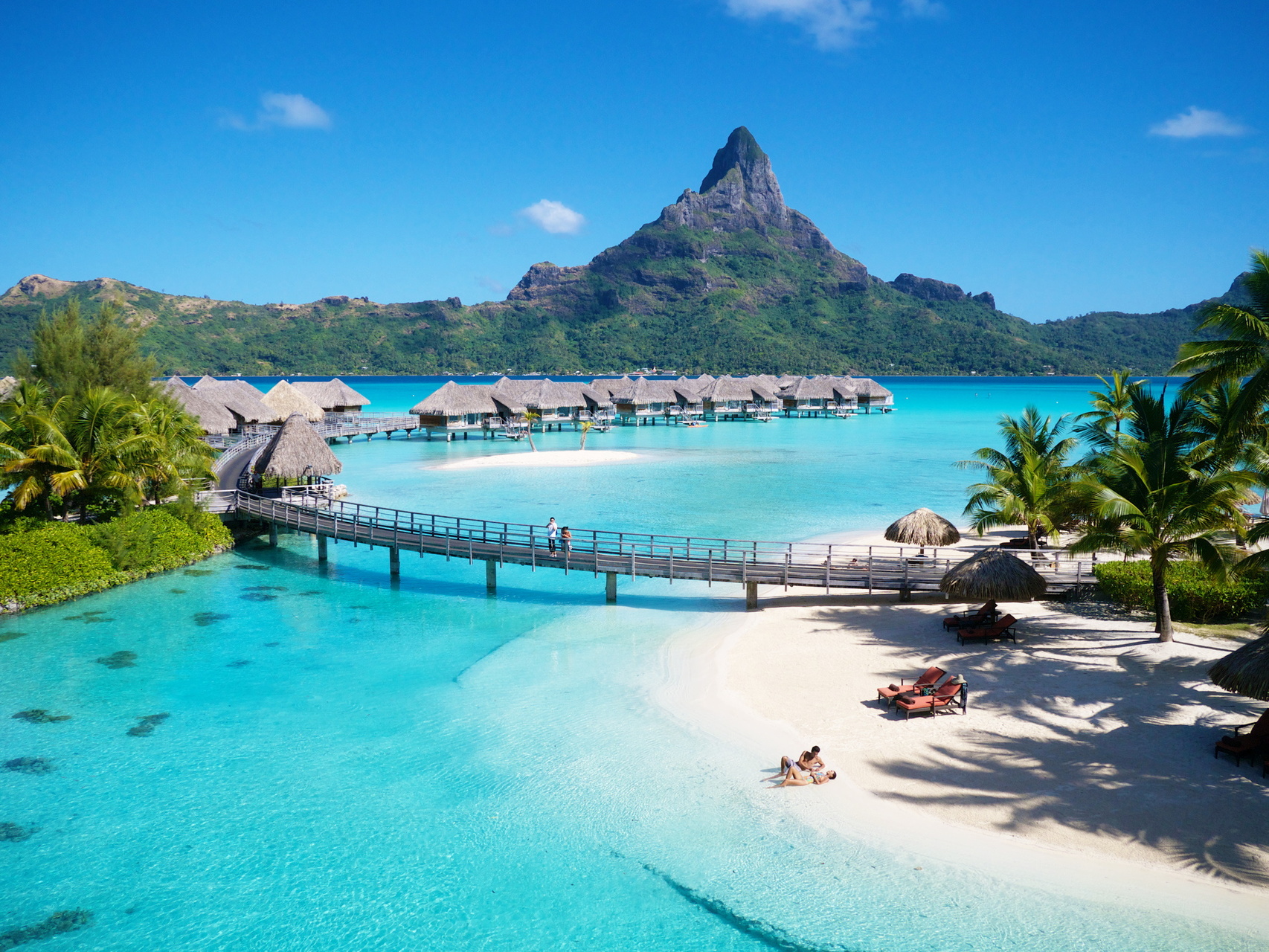 Bora Bora Luxury Resort
6 nights Bora Bora

This package includes flight from Los Angeles or San Francisco for USD prices and Vancouver for CAD prices. Ask about add on flights from other cities.
from $8,599 USD / $11,632 CAD *
price per person
Book Now
Luxury Vacation in Bora Bora. Immerse yourself in the breathtaking beauty of this tropical paradise with our exclusive vacation package. Indulge in the serene ambiance, pristine white-sand beaches, and crystal-clear turquoise waters that define Bora Bora. Unwind during your lavish luxury vacation in Bora Bora, where every detail has been thoughtfully designed to provide utmost comfort and style. Moreover, you can take in the stunning views from your private balcony or terrace. Additionally, you can savor gourmet cuisine at our exquisite restaurants and rejuvenate your body and mind at our state-of-the-art spa. Embark on a series of exciting adventures and explore the wonders of Bora Bora. Dive into the vibrant underwater world with a thrilling snorkeling or scuba diving excursion. Moreover, you can cruise the turquoise lagoon on a private yacht or indulge in a romantic sunset cruise. Lastly, you can immerse yourself in the local culture through traditional Polynesian dance performances and cultural tours. With our exclusive Luxury Vacation in Bora Bora's package, every aspect of your stay will be seamlessly arranged. This allows you to relax and fully embrace the beauty of Bora Bora. So why wait? Create memories that will last a lifetime as you bask in the luxury and tranquility of Bora Bora Luxury Resort. Book your dream vacation now and embark on an extraordinary journey to this tropical paradise.

THIS PACKAGE INCLUDES:

Roundtrip flight to Tahiti
Traditional Fresh Flower Lei Greeting
Roundtrip flight from Papeete to Bora Bora
Airport to hotel transfer
6 nights accommodation in InterContinental Bora Bora Resort and Thalasso Spa, Overwater Bungalow
6 Days Buffet Breakfast
Hotel to airport transfer
Farewell shell lei
Search Vacation Packages
Disclaimer
Terms and Conditions: Rates are per person based on double occupancy unless otherwise noted. Single supplement rates apply. The package's availability, pricing, and features are subject to change without notice. Cancellation and change fees apply. A valid Passport is required, and a visa may be required for non-US and Canadian citizens. Other conditions apply.
Vacation Packages booking form