Your Dream Vacation is Here
Coconuts Beach Club Resort & Spa Upolu, Samoa
Coconuts Beach Club Resort & Spa is situated along a secluded coastline of white sandy beaches on the South-coast of Upolu, just 45 minutes drive from the Faleolo International Airport and 35 minutes drive to Apia.
The architecture of this property is quite unique. Inspired by the Samoan culture and traditions the resort was built using locally sourced materials and designed to blend in with its environment and surroundings to give guests a real Samoan experience.
Coconuts have a range of Suites, Bungalows and Villas to cater to all types of travellers.
All rooms consist of tea & coffee making facilities, a mini-refrigerator, private bathroom facilities, hair dryer, in-room safe, air-conditioning and ceiling fans.
The Coco and Treehouse suites are a popular choice for couples and small families. They are spacious and boast true Polynesian culture through its design and décor.
The Beach Fales stand alone and sit directly on the sandy beach. They feature unique open air bathrooms with lava-rock walls and a sunken shower. These fales come in one or two bedrooms with separate bathrooms.
The Over The Water Fales embrace the seamless indoor/outdoor living experience and relish the stunning views of the beaches, lagoon, ocean and sunsets. Both the bedroom and bathroom have sliding doors that open out to welcome the fresh ocean breeze, and to allow for that extra clear view of the lagoon from your bed or bathtub.
The Royal Beach Villas (Pule, Alii & Matai) are the most spacious suites of all the accommodation options available. All three villas are in its own complex and are comprised of two one-story beach villas that are connected via a covered bridge, and can be booked as an entire suite to accommodate up to 11 people, or individually for couples.
Coconuts offer a range of resorts facilities to allow for guests maximum relaxation including a Day Spa, a full Restaurant & Bar, Swimming Pool, cultural activities for in-house guests to enjoy for free and more.
The resort offers its guests a real Samoan experience, and this stems from the architecture of the property, the unique design and décor in each of the rooms, the 
cultural activities available, and their warm and friendly local staff.
Peaceful & Relaxing atmosphere
Coconuts offer rest to those looking to escape their busy life-styles, seclusion to those looking for peace, a warm tropical climate for those wanting relaxation, and comfort with full resort facilities. You will feel rejuvenated before you know it.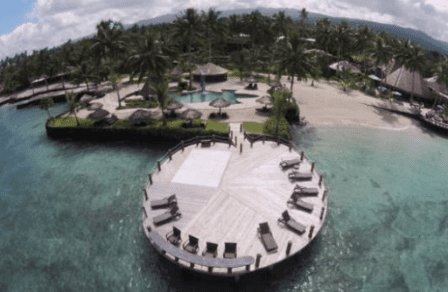 Children 3 years and older welcome
Choice between Complimentary Daily Continental Breakfast or Mini Bar
Free use of Snorkelling Gear, Kayaks, Stand-up paddleboards
Local Bus Tickets to and from Apia.
If staying 5 nights or more Return Transfers are Complimentary.
Room Configuration & Layout
1 King-Size Bed, 3rd & 4th Pax on Sofa
Treehouse Suite (1st Floor)
1 Double Bed, 1 Single Bed
Treehouse Suite (2nd Floor)
1 King-Size Bed, 3rd Pax on Sofa
1 King-Size Bed + 2 Twin Beds, 5th Pax on Sofa
*1 Bedroom Royal Villa (Pule/Ali'i)
1 King-Size Bed, 3rd Pax on Sofa
*2 Bedroom Royal Villa (Matai)
1 King-Size Bed, 1 Double Bed, +1 Single Bed
1 King-Size Bed, 3rd Pax on Sofa
*Note: The 1 & 2 bedroom villas are in the same complex, and can be booked as an entire suite (to take up to 11 pax) or individually (as above).
1 Bedroom Villa (Pule/Ali'i)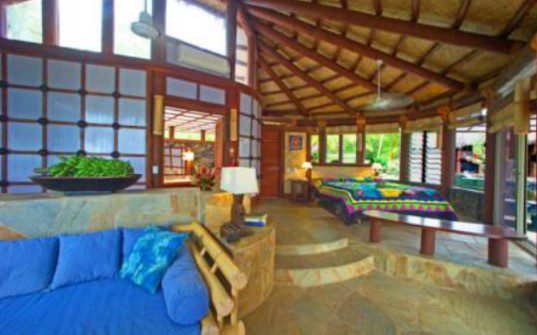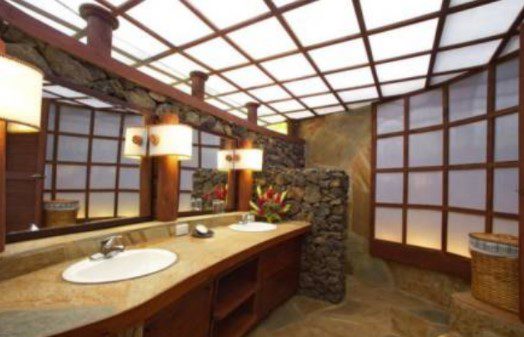 2 Bedroom Royal Villa (Matai)

Except Beach Fales & 1 Bedroom Villas
Explore More Upolu Hotels
Book Hotel Coconuts Beach Club Resort & Spa Upolu Samoa