Your Dream Vacation is Here
Book Activities & Excursions
with Far and Away Adventures
Activities and Excursions on the island of Bora Bora
You will discover through these ethnobotanical walks other treasures of Bora Bora: mountains and rich nature. Your guide will explain how Polynesians use plants in their traditional medicine, before leading you at the foot of Otemanu and Pahi Mountains, where lies a giant banyan among other trees…don't miss those beautiful landscape
To begin your tour you will be picked up from your accommodation and transferred to the departure point in Muri. You will then cruise across the beautiful Muri lagoon to a protected reserve where many species of marine life dwell. You will have the chance here to snorkel and feed the fish before heading to a motu (small islet). On the motu you can enjoy more swimming, a stroll around the island or just relax in the sun while your friendly crew prepare a scrumptious Fish BBQ lunch served with local fruits and side dishes.
Welcome to Tiputa! After a quick grip of the Quad, follow your guide for a 2-hour ride to discover the authentic landscapes of Rangiroa. Progress in the village (town hall, church, school, port) and meet the population. At the wheel of your ATV machine, go to the "secteur". Leave the asphalt and move on a coral soup road. Side reef, walk on the flat in search of small crustaceans; lagoon side take a break swimming in the turquoise waters. Easy to drive and easy to use, indulge yourself with this ride in Quad.
Wet & Wild offers a good range water activities to suit your holiday needs. They have half or full day private charters, kiteboarding lessons and water taxi services to take you to the stunning offshore islands scattered in Aitutakis' turquoise lagoon. Your Aitutaki adventure starts here.
Welcome to the breathtaking island of Tahiti, where adventure awaits at every turn! Immerse yourself in a world of excitement with our diverse range of activities and excursions. Dive into crystal-clear waters to witness the majesty of dolphins and explore vibrant coral reefs through snorkeling and diving guided tours. Embark on thrilling jet ski adventures, whether it's dolphin watching or exploring hidden coves.
Walk amidst the lush vegetation up to the top of Mount Pohue Rahi, the highest peak of Huahine Iti (466m high). Enjoy the superb view on the lagoon and if the weather is clear enough you can even see the islands of Moorea, Maiao and Tahiti !…A hike accessible to all to discover the archaeological sites of the village of Maeva, the variety of tropical plants along a shaded path and traditional fish traps on Lake Vainui.
Signature Samoa is a new tour operation, commencing business in 2017, but we have had good discussions with them and sincerely believe that this company will deliver the real Samoan experience without any commercial connotations. They are community based and work closely with their villages to showcase the importance of family and Samoan heritage.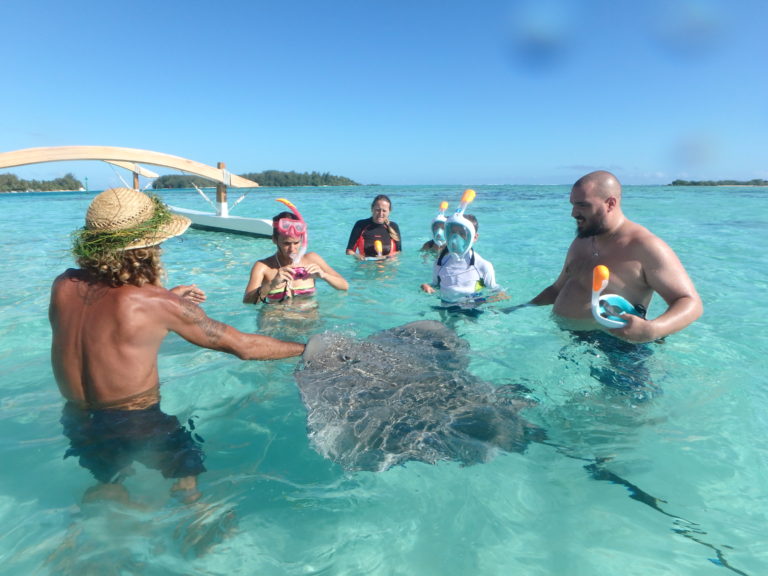 Discover the beauty of Moorea island during this half day tour. Your guide will gladly share with you her wide knowledge while taking you to the famous sightseeing point Le Belvédère overlooking Cook and Opunohu's bays, the volcano's crater and the plateau de la Bounty. You will pass through the pineapple fields and vanilla plantations , meet the stingrays and black tip sharks, snorkel in a beautiful coral garden.
A must-do for all those who do not have the opportunity to stay on the island of Tahaa: the day trip to this island sharing the same lagoon as Raiatea … Discover the most beautiful coral gardens in a crystal clear lagoon, the vanilla with this characteristic aroma and the Tahitian black pearl. Not to mention the delicious lunch on the motu before returning to Raiatea.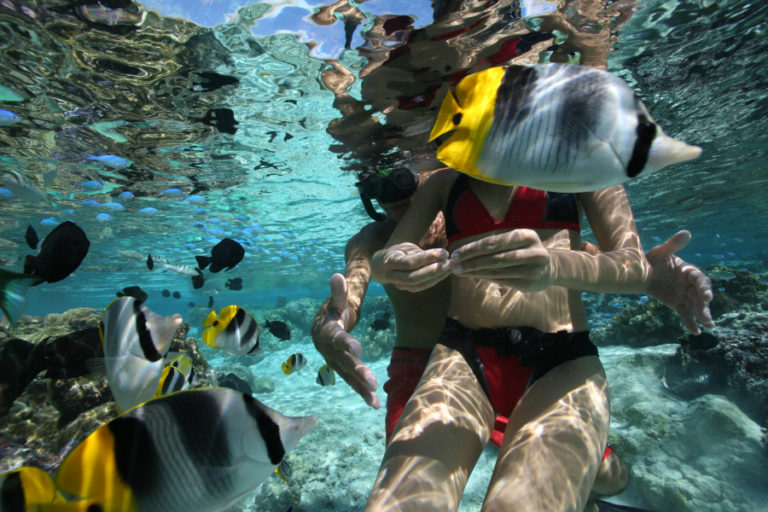 Discover the beautiful underwater sceneries of Tikehau during this 3-hour guided tour with fins, mask and snorkel. Guided by a qualified instructor, you will snorkel at 2 different sites in the lagoon: the "cleaning station" of the gigantic peaceful manta rays and a marvelous coral garden. Come and see the enchanting world of triggerfish, damsel, parrot fish sergeant major, and plenty of other colorful reef fish.
Set off with Aniata in her 4WD vehicle to discover the lush valleys of her native island, Nuku Hiva. Tour the village of Taiohae, enjoy the amazing view of the bay, and visit the marvellous sites of this island. On the Full Day tour, you will go to the Hatiheu valley on the restored archeological site Kamuihei, where religious structures, ceremonial places and funerary rituals once mingled, before heading to the small museum of Marquisian Arts. Lunch at Yvonne's place is not included in the tour (approx 20 to 35 euro per person, payment on site by cash only, closed on Sunday – on that day, a picnic lunch will be arranged).
Discover Fiji Tours specialises in one of a kind tours that put you direct in touch with Fiji's abundant natural environment and its people. Our Eco-Tours offer a variety of options to suit participants of different activity levels, from sight seeing and village visits, to river rafting and trekking through the wild terrain. If you are looking for a great adventure and a unique Fiji experience then this tour is perfect for you!
After a quick driving practice of your ATV quad and the safety instructions, follow your guide and take the Route Jacques Chirac to the north pass of the island. On the way, discover the heritage of the atoll with several stopovers on natural, cultural (Tainoka marae, traditional oven) and historical sites (Topaka lighthouse) that have no secrets for your guide. Technical but easy passages with the quad on the beach, reef side, and then lagoon side.
Atiu is a Wildlife Sanctuary for many endemic and threatened bird species, many of which can be found on the uninhabited Takutea Island, located 20 kilometres north-west of Atiu. Atiu is home to the Kopeka Bird or Atiu Swiftlet, endemic to Atiu. The Kopeka Bird which measures 10 centimetres and weighs 7 grams, nests deep within the caverns. When outside the caves during the day, they fly continuously (without landing) and feed on tiny flying insects such as mosquitos before returning to their nests. More Details
You haven't been to Rurutu if you haven't seen the whales in their wildest environment. Take a tour with the locals; they are the best guides within the islands. On board of their fully equipped aluminum boat, they will take you around the island to provide you with the best observation possible of the mammals. Get ready for an unforgettable experience in the chilly waters of Rurutu !
Situated approximately 240 kilometres north of Tongatapu, the Vava'u Island Group is a smattering of 50-odd islands, in an area 23 by 25 kilometres, protected by a semi-circular reef. The islands are separated by reefs or open water, but are not great paddling distances apart. Tonga is in the top 10 beaches and small islands for travel in Lonely Planet's Best in Travel 2014 guide. Shh, don't tell everyone!
Papua New Guinea is a small Pacific country, located at 2,369 kilometers north from Australia, adjacent to Indonesia. It is one of those South Pacific countries where the waters are crystal clear, the forests are thicker and the mother nature roars about its glory to astonish mankind. But Papua New Guinea has something different, the most colorful culture of the world.
Vanuatu, an archipelago of 83 islands in the South Pacific, is renowned for its stunning natural beauty, crystal-clear waters, and vibrant marine life. With its pristine coral reefs and diverse underwater ecosystems, Vanuatu offers some of the best snorkeling experiences in the world. Whether you are a beginner or a seasoned snorkeler, there are plenty of fantastic spots to explore. In this article, we will guide you through the top snorkeling spots in Vanuatu that are perfect for beginners and families.
New Caledonia, a resplendent French territory nestled in the southwest Pacific, is a destination that effortlessly weaves the tranquil beauty of nature with adrenaline-pumping experiences. With its unique blend of Melanesian culture, verdant landscapes, and shimmering lagoons, the island offers an eclectic mix of adventures awaiting discovery. This article unveils the most enticing adventure activities in New Caledonia that are bound to leave an indelible mark on any traveller.
With crystal-clear turquoise waters teeming with vibrant marine life, the Cook Islands offer incredible opportunities for scuba diving and snorkeling. Rarotonga, the largest island in the archipelago, boasts some fantastic dive sites, including the famous Tikioki Marine Reserve. Explore breathtaking coral gardens, swim with tropical fish, and encounter majestic sea turtles as you dive into the depths of the Pacific Ocean.
French Polynesia is renowned for its picture-perfect islands, turquoise lagoons, and lush green landscapes. It is a dream destination for many travelers, especially those seeking adventure in the form of surfing. The archipelago is composed of 118 islands, each offering unique surfing experiences. From the famous Teahupo'o break in Tahiti to the uncrowded waves of Huahine and Rangiroa, French Polynesia has something for every surfer. While luxury resorts and private villas are prevalent in this tropical paradise, there are also surf camps that provide budget-friendly options for those who want to experience the magic of surf camps in French Polynesia without breaking the bank.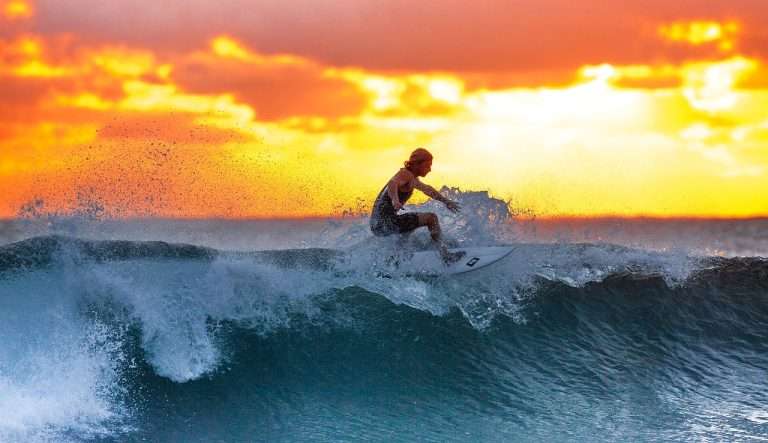 Book Activities in Islands