Beqa, Fiji Created by: Aseri Matiavi
Your Dream Vacation is Here
Introduction
Location: Beqa Lagoon Resort, Fiji
The Beqa Island resort is one of the small islands in Fiji. This is the place that is often on the traveling list for a honeymoon or for adventurous activities such as diving with sharks. 
Beqa is an island located in the south of Fiji and it is widely known for the famous ''Fire Walkers". It is approximately 15 square kilometers in size. The island has nine traditional villages where people travel by boat to get from one island to another. The people who live on the island are genuine villagers who are naturally sociable and welcoming.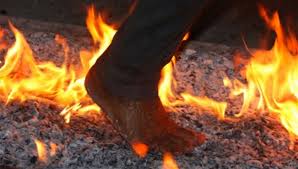 About 500 years ago, only 50 people lived on Beqa island. Their famous Firewalking tradition (known as vilavilairevo) started in 1902 and it has been a tourist attraction since then. According to ITaukei legend, many people of Beqa still believe that they are well protected by their 'Vu' or ancestral god. However, Beqa is also known and famous for shark diving. It has been estimated that one of ten visitors to Fiji try shark diving.  The 5-year fishing ban imposed by villagers of Beqa helped growing the population of marine life in Beqa Island.
The average temperatures on Beqa Island are considered very high. Taking into account the humidity, temperatures feel hot for most of the year with a very low chance of rain. The area is somewhat temperate — in the 43rd percentile for pleasant weather — compared to tourist destinations worldwide. If you're looking for the very warmest time to visit Beqa Island, the hottest months are February, January, and then March. The warmest time of year is generally early to mid-January where highs are regularly around 90.6°F (32.6°C) with temperatures rarely dropping below 74.2°F (23.4°C) at night.
People from all over the world can visit the Beqa lagoon resort, as long as they are approved with the Fiji visa. Most countries such as the United States, Canada, and most Western European countries as well as people from New Zealand, Australia can get a visitor's visa upon arrival in Fiji.  They usually use the Fiji currency for which many foreigners get double their currency upon their arrival to Fiji. Most families or tourists visit for vacation, the family trip, the birthday trip or for a honeymoon. The usual stay is for around two weeks at most. The families are well taken cared of on the Beqa island. Sometimes the women from the village offer to babysit the children. Accommodation is well organized offering three meals a day. The English language is spoken well by the people and there should not be a language barrier.
There are three ways of transportation commonly used for traveling to and around the Fiji island – via air, land, and sea.
There are some things that you must keep in mind when driving around Fiji:
Beqa Lagoon Resort is a resort consisted of the 25 deluxe air-conditioned wood and straw huts called 'bures'. The moment you see the beautifully handcrafted cabins positioned on the six acres of luxurious tropical garden and the beachfront, you will feel like at home. The cabins are spacious to ensure your trip to paradise is enjoyable and comfortable. Beqa Lagoon has one main resort on the island. The other hotels and resorts are situated on the outer island.
| Name | Category | Cost | Amenities | Audience | Stars |
| --- | --- | --- | --- | --- | --- |
| | | | Fresh meals per day, Water Taxi available, An uninterrupted view of the sea, Exotic hardwood, Natural rock and stone, Garden paths meander to each room. | | |
| | | 190 FJD per person per night | Air-conditioned rooms, Hair Dryer, Pure Fiji bathroom ,amenities, Balcony , Wi-Fi Access, Satellite TV, Garden/Ocean View Room. | | |
| Royal Davui Island Resort | | 902 FJD per person per night | Private plunge pool, Private Sun Deck, In-room Spa, Pure Fiji Amenities, Free Wi-Fi, In Room Safe, Air-conditioned Bedroom, Mini fridge & Personal Bar, iPod dock, Beach Basket. | | |
Food & Beverage / Restaurants
Suva is the capital of Fiji. When tourists come to visit Fiji, they land on the western side of Fiji where the airport is located. They visit Suva for a wide variety of food restaurants with its delicious taste. There are many fast-food restaurants in Suva, but the most recommended ones are the ones with the best food which are affordable and have the best service. The people who work there are patient and prepare the food with so much effort. You will never regret visiting these dining places because they and the people who work there are wonderful. The most common food to find around this area is the curry (spicy curry with the roti as its wrap).
Quick Service Restaurants:
| Name | Cuisine | Meals | Features | Price |
| --- | --- | --- | --- | --- |
| | Indian (SPICY FOOD), Shrimp, Chicken, Asian food, Vegetarian food. | Sambar Vada, Idli, Masala Dosas for breakfast. Lunch: Rasam, Samba and Appalam. Dinner: Vegetarian dishes and hot spicy curry with Roti Breakfast, lunch, dinner. | Take out, seating, Reservations, | |
| Name | Cuisine | Meals | Features | Price |
| --- | --- | --- | --- | --- |
| | Japanese BBQ, TEPPANYAKI AND SASHIMI, SUSHI | Lunch, Dinner and late dinner | Reservations, table service, seating | |
| Name | Cuisine | Meals | Features | Price |
| --- | --- | --- | --- | --- |
| | Fast-food, European, Portuguese | | Take out, seating, reservations | Ranges from $12-$15 dollars. |
Recreation / Entertainment
Fiji has many hotels that offer various recreational activities and entertainment. When the guests enter the Nadi hotel, they are welcomed with the 'bula-naire' smiles that will make you feel welcome. People living on the islands are very talented at singing and they enjoy it. They share stories, myths, and legends through singing, chanting, and music. A breath-taking resort such as Beqa offers a wonderful experience of both cultural and outdoor activities. The majority of these recreational activities are about water as Beqa is an island surrounded by the nice beaches where visitors can enjoy the incredible sunsets. This is what attracts many tourists to visit the beautiful island of Fiji beside the adventurous activities offered.
Fiji island is an island full of nature and activities that people and families especially love and enjoy. The stress and worries disappear when staying on Fiji, and the time for enjoyment, fun or romance, takes their place. The hospitality of the island people makes the visit worthwhile and memorable.
Morning: Upon arriving at the Fiji resort, you can enjoy the sweet coconut juice while your children change into their swimmers and enjoy the pool. There is also a long beach nearby where is safe to enjoy a sunny day. 
Afternoon: Cultural dances – While you enjoy the Singapore noodles, the Fijian warriors in their grass skirts will dance to the beat of drums and children can enjoy the beat on the beach or play soccer.
Morning: One of the most beautiful places with its long beaches is called Denarau. You can take a day cruise or spend time on  Mamanuca island the island where the blockbuster movie "Castaway" starring Tom Hanks was filmed. 
Afternoon: A few minutes away from this island is an uninhabited island of Modriki where tourists can enjoy sunbathing or snorkeling. Upon returning to the island, tourists can taste the lovely Fijian curry. It is also possible to take a shuttle down to Denarau villas and dine at the well-known flying Fiji fish restaurant.
Morning: Breakfast at Hilton Nuku restaurant served by the Fijian waiter. Here, the tourists can enjoy the babysitting service while they are introduced to the way Fijians do some traditional weaving and fishing.
Afternoon: Family can enjoy watching the colorful fish and the traditional island dancing and singing.
Morning: Toberua, known for the best snorkeling place and coral and shark reefs. They also have wonderful mangrove kayaking tours, village trips, and picnic spots. 
Afternoon: Golfing – It is not known widely that golf originates from Fiji and that the Fiji people are good at it.
https://id.quicklaunch.io/authenticationendpoint/login.do?SigAlg=http%3A%2F%2Fwww.w3.org%2F2001%2F04%2Fxmldsig-more%23rsa-sha256&Signature=zuP1IkKGagIuKEyL94Cdd4jfc2aVlYArZQtHP0%2F6W%2FsfxQnCpwCUFwgZPzdllq21i5nQte9b6GfZJX4WsvLUUyAs0glBX0BFn1lEEUmpRBfppYUXlYRb9ooo%2FOY7fbmWJJ1kNItD9xn4mEZMldWPH0bnrXxW09s660%2F71jUU%2F0hbZw2Y66sFgBaxlyTLetFedFw%2BAV%2BLvghQLw70eGPA9Tww85UUMm9TmreAq04%2B6EsUA9vXen94BKp%2BNpWAeymTtOzY5TchG0%2F8KhuGiDHEyyniftFclTyrkuiDFGpCoQfpK%2ByVKC6bjhdlN3158McJvR5yvka6STkZHcptXWvOpQ%3D%3D&commonAuthCallerPath=%2Fsamlsso&forceAuth=false&passiveAuth=false&tenantDomain=byuh.edu&sessionDataKey=263cbf0f-2913-44d4-9fbc-4f1e708ac32f&relyingParty=http%3A%2F%2Fbyuh.instructure.com%2Fsaml2&type=samlsso&sp=Canvas+Production&isSaaSApp=false&authenticators=BasicAuthenticator:LOCAL
https://www.expedia.com/Things-To-Do-In-Fiji.d6023598.Travel-Guide-Activities?regionId=201&langid=1033&semcid=US.MULTILOBLX.GOOGLE.DL-c-EN.LX&semdtl=a11465644416.b158603297162.r1.g1dsa-431723606079.i1.d1345277626709.e1c.j19032779.k12242.f11t1.n1.l1g.h1b.m1&gclid=CjwKCAjwue3nBRACEiwAkpZhmW2p5NTfe54nAApO1Inrd4xxP6jkov22j6Hmrh9HGw60LGABOi0uFBoCbukQAvD_BwE
https://www.tripadvisor.com/Restaurant_Review-g294337-d8756639-Reviews-Nando_s_Peri_Peri-Suva_Viti_Levu.htmlhttps://www.tripadvisor.com/Restaurant_Review-g294337-d4596792-Reviews-Madras_Masala_TappooCity_Suva-Suva_Viti_Levu.html
https://www.tripadvisor.com/Restaurant_Review-g294337-d1126614-Reviews-Daikoku_Suva-Suva_Viti_Levu.html
https://www.travelonline.com/accommodation/details/the-pearl-resort-375?adults=2&children=0&check_in=2019-05-21&check_out=2019-05-24&destination=41
https://www.tourismfiji.com/royal-davui-island-resort
https://www.cannonlogistics.com.au/blog/rising-fuel-costs-the-impact-on-transport-logistics/
https://id.quicklaunch.io/authenticationendpoint/login.do?SigAlg=http%3A%2F%2Fwww.w3.org%2F2001%2F04%2Fxmldsig-more%23rsa-sha256&Signature=zuP1IkKGagIuKEyL94Cdd4jfc2aVlYArZQtHP0%2F6W%2FsfxQnCpwCUFwgZPzdllq21i5nQte9b6GfZJX4WsvLUUyAs0glBX0BFn1lEEUmpRBfppYUXlYRb9ooo%2FOY7fbmWJJ1kNItD9xn4mEZMldWPH0bnrXxW09s660%2F71jUU%2F0hbZw2Y66sFgBaxlyTLetFedFw%2BAV%2BLvghQLw70eGPA9Tww85UUMm9TmreAq04%2B6EsUA9vXen94BKp%2BNpWAeymTtOzY5TchG0%2F8KhuGiDHEyyniftFclTyrkuiDFGpCoQfpK%2ByVKC6bjhdlN3158McJvR5yvka6STkZHcptXWvOpQ%3D%3D&commonAuthCallerPath=%2Fsamlsso&forceAuth=false&passiveAuth=false&tenantDomain=byuh.edu&sessionDataKey=263cbf0f-2913-44d4-9fbc-4f1e708ac32f&relyingParty=http%3A%2F%2Fbyuh.instructure.com%2Fsaml2&type=samlsso&sp=Canvas+Production&isSaaSApp=false&authenticators=BasicAuthenticator:LOCAL
https://www.expedia.com/Things-To-Do-In-Fiji.d6023598.Travel-Guide-Activities?regionId=201&langid=1033&semcid=US.MULTILOBLX.GOOGLE.DL-c-EN.LX&semdtl=a11465644416.b158603297162.r1.g1dsa-431723606079.i1.d1345277626709.e1c.j19032779.k12242.f11t1.n1.l1g.h1b.m1&gclid=CjwKCAjwue3nBRACEiwAkpZhmW2p5NTfe54nAApO1Inrd4xxP6jkov22j6Hmrh9HGw60LGABOi0uFBoCbukQAvD_BwE