Tokyo, Japan
Created by: Brenton Collett
Your Dream Vacation is Here
Introduction : Tokyo, Japan
Tokyo Is the largest city in Japan. The city center of Tokyo is over 240 square miles and is home to more than 13 million people. Tokyo is rich in history and culture, making it a popular travel destination. With a mix of old world and the modern age, Tokyo provides an experience that can be found nowhere else.
Tokyo was not always the large city we think of today. In the 12th century, Tokyo was originally a fishing village known by the name of Edo. In the early 1500s, the city built up and became the center of government when the Shogun made it his hometown. After the reign of the Shogun ended in 1867, Emperor Meiji moved from Kyoto to Edo (Tokyo). The Tokyo we know today came after the Second World War. After Tokyo was destroyed at the end of 1945 with the help of the United States, the city began to take shape. One of the largest underground train systems was made along with a massive infrastructure project. In 1964 the city held the summer Olympics. The 1970s brought with them a huge "boom" in population, reaching over 11 million. To this day, the city continues to grow, bringing with it a fusion of eastern and western cultures. From having the largest fish market in the world to some of the world's best restaurants, there is truly something for everyone in Tokyo.
The climate in Tokyo can be described as a temperate climate. Usually, the summers are fairly mild, with average temperatures reaching the high 70s to low 80s in the summer. Tokyo is well known for having very humid summers, which can cause the temperature to feel hotter than it is. Tokyo is affected by a monsoon circulation that does cause heavy rain in the late summer and fall. During the fall, one can expect to have multiple typhoons blow through the Tokyo area. For those who live in the city, some would describe winter to be bitterly cold because of the humidity and cold combination. Tokyo winners can reach a low 34 degrees. The peak tourist season in Tokyo is during the late spring when the cherry blossoms are in full bloom until early fall.
Tokyo is a melting pot for tourism. People from all over the world visit this incredible city. In 2019 alone, Japan saw more than 31.5 million international visitors, most of which go to Tokyo. More than 50% of inbound tourists come from Asia, 30% being from China. Visitors from Europe and North America make up around 12% of tourists per year. Visitors spent upward of 11 billion USD on tourism in Tokyo. The average stay for tourists in Tokyo is on average 3-5 days, although many stay longer as the jetlag from traveling overseas can take time to overcome. Everyone who visits Tokyo visits for the same reason, which is the unique environment Tokyo has to offer. You can find modern Tokyo build right on top of the old. One of the top tourist destinations in Tokyo is Harajuku. Harajuku is well known for its "unique" fashion. Harajuku fashion involves bright colors, platform shoes, and brightly colored hair. Harajuku is built next to one of the most famous parks in Tokyo, Yoyogi. Yoyogi park Is well known for its beautiful cherry blossoms in the spring and amazing landscaping. Tokyo is one of the few cities in the world home to Disneyland. Tokyo Disney and Disney Sea offer a Disney experience unlike any other. If you love Disney, then Tokyo Disney and Disney Sea are a must when in Tokyo. If you do plan on coming to Tokyo, there is one important thing to remember, Japan is a cash society. Many places do not offer the use of credit cards. A little-known secret to getting cash in Tokyo is from a 7-11 convenience store. Just about all 7-11 convenience stores in Japan will have an ATM in them that usually allows you to pull money from your bank account, thus allowing you to bypass the exchange fees.
Tokyo is located on the west side of Japan and is only accessible to most international visitors through air travel. Tokyo hosts two international airports to deal with the massive influx of visitors that arrive every day.
Air: The most common way to arrive in Tokyo is through air travel. Tokyo has two airports, Tokyo Haneda International Airport or Narita International Airport. For those wanting to fly to the center of Tokyo, Haneda Airport is about 10 miles from downtown Tokyo. Narita Airport is about 40 miles from the city center. Narita hosts more international flights. All major airlines will fly to both, including United, American, Delta, Hawaiian, ANA, Air Japan, and other international airlines.
Water: Water travel is not used too heavily within the city center, but if one does want to use water travel, the Tokyo water taxi is the way to go. It offers destinations between Odaiba all the way to Asakusa. This option may not be the fastest, but you do get to see a unique side of Tokyo.
Ground: Ground travel is the most common travel in downtown Tokyo. Tokyo is world-famous for having the best rail system in the world. You can always use the subways to get you to where you need to be. You will rarely find a single late train in all the city.
Getting around Your location
Tokyo is an amazing mix between the old and modern world, but because of that, it does make it challenging to navigate the city. When you are in Tokyo, the most efficient way to get around is by rail. Tokyo has one of the most intricate rail systems in the world. You can get to any destination you could want within the city by train. Most tickets will average between ¥300-¥850 ($2.87-$8.13). Many visitors who come to Japan stay for an average of 7-10 days. For that reason, the JR Rail Pass is quite useful. The JR Rail Pass for seven days starts at $284 for one person. The JR Rail Pass gives you access to all the main trains run by the JR company. Another mode of transportation is by taxi. Tokyo taxis are known for their politeness, but that does come at a price. With an average cost of ¥2600 ($24.86) for a 3-mile journey, it can get quite pricey. Buses provide another way to get around. Often you can use busses to reach your final destination after leaving a train station. JR usually runs most of the busses, which would allow you to use a JR Rail Pass if you have one. If you want to get an authentic local experience, you need to travel by Tokyo's unique rail system.
Traveling to Tokyo is an unforgettable experience from the moment you arrive. Choosing the right accommodation can make or break your stay in this amazing city. Tokyo has hundreds of options for hotels, so it can seem overwhelming trying to choose the right one. Often what many don't realize is that most of the hotels are on the outskirts of Tokyo, away from the attractions. The following hotels range from western luxury to traditional Japanese, all within downtown Tokyo.
| NAME | Category | Cost | Amenities | Audience | Stars |
| --- | --- | --- | --- | --- | --- |
| | | | Airport Shuttle, English speaking staff, Fitness Center, High-speed internet | Classic western hotel experience. | |
| | Luxury/Meeting and Groups | | Pool, Salon, Business center, Fitness center, Spa, Rent a car program | Those who want a mix of Japanese and western resorts. | |
| | | | Valet Parking, Limousine service, 24 hr laundry, Dry cleaning, spa, Fitness center, Babysitting services | Guests who want a pure luxury experience. | |
| | | | Traditional Japanese breakfast, Onsen, Edo style Rooms | Guests who seek a Japanese Edo period accommodation. | |
| | | | Lounge, Luggage lockers, Foot bath, Free Wi-Fi | Those who want a unique experience of a Japanese Capsule Hotel | |
Tokyo is home to some of the best hotels in the world. What many may not know is that the city of Tokyo has many other options for accommodations. Many tourists prefer these choices over the more traditional hotel experience so they can be more immersed in the rich culture that Tokyo has to offer. The city offers several accommodation options that are in a more budget-friendly range. Below you will find a chart of the best alternative accommodations in Tokyo.
| NAME | Category | Cost | Amenities | Audience | Stars |
| --- | --- | --- | --- | --- | --- |
| | | | Free Wi-Fi, Breakfast, Non-Smoking Rooms, Private Bath and Toilet | For those who want a traditional tatami style room | |
| | | | Free Wi-Fi, Breakfast, On-site activities, Bikes for hire | For those who want a cheap option and don't mind sleeping in pods | |
| | | | Free Wi-Fi, Laundry Facilities, Luggage storage | For those willing to sacrifice amenities for price | |
| | | | Free Wi-Fi, Spa, Paid Parking, On-site dining | For those who will pay extra to have more amenities and be in the heart of Tokyo | |
| | | | Free Wi-Fi, Bar, Japanese style garden, English speaking staff | For those who want to stay in a 100 yr old house with modern comforts | |
Tokyo, Japan, is home to the most amazing food on Earth. There is something for everyone in this city. Tokyo's culinary arts have been influenced by hundreds of years of a society shaping culture. Tokyo's culinary industry has been shaped by its location in the world. Until the late 1940s, the culinary culture had not changed much. After the introduction of the influence of Western culture, Tokyo's food industry exploded. Traditional Japanese cuisine is not only about tasting perfect but also looking the part. Japan prides itself on having perfect looking dishes. No matter where you go in Tokyo, the food will always look perfect, even if it's cheap food. Tokyo is home to some of the most famous dishes in the world. The food ranges from dollar sushi to Michelin-Starred Ramen shops. Whether you come to Tokyo on a budget or not, there is something for everyone in all sorts of price ranges. One may want to know that there are very few traditional fast food options. Most places in Tokyo are dine-in. Tokyo is home to thousands of restaurants; because of this, it can be hard to find the right place. Provided below are charts to help you find the perfect place to eat. The restaurants provided range from Quick-Service to Fine Dining. No matter where you go in this amazing city, the food will always be unforgettably delicious.
Quick-Service Restaurants
| Name | Cuisine | Meals | Features | Price |
| --- | --- | --- | --- | --- |
| | | | Best value for the most food | |
| | Traditional Food (Dine-in) | | | |
| | | | Considered the best Turkish food outside Turkey | |
| Name | Cuisine | Meals | Features | Price |
| --- | --- | --- | --- | --- |
| | | | For those who want a traditional ramen bar experience where one can watch the ramen being made. | |
| | | | Every plate contains 2 pieces for $1 | |
| | | | A place to try one of the oldest style meals in Japan. | |
| Name | Cuisine | Meals | Features | Price |
| --- | --- | --- | --- | --- |
| | | | Home to the world's most famous Sushi master Jiro Ono. Home to 3 Michelin Stars. | |
| | | | One of the most elite Yakiniku restaurants in Japan. | |
| | Traditional Japanese Cuisine | | For those who want to try pufferfish. If prepared incorrectly can be deadly. | |
Tokyo is not only an amazing place to visit but is also a hub for international business. Tokyo is home to many world-famous venues to host all sorts of occasions (i.e., a family reunion.) Listed below are venues that can provide needs for those with groups of 50+ people.
Tokyo International Forum
Many event spaces available 
Hall 5D is a great space for 50-100 people
Wheelchair accessible
Does provide spaces to seat 10-1,600 guests
Small meeting spaces available
Wheelchair accessible
Ten different event spaces to choose from
Close to large train station
Wheelchair accessible
Provides luxury meeting spaces 
Located in the heart of Tokyo
Wheelchair accessible
Many options for mid-small sized spaces
Located in Roppongi Hills
Wheelchair accessible
Options of spaces with view of Tokyo skyline
Located on Odaiba Beach
Wheelchair Accessible
A great option for families 
Options in both Disneyland and Disney Sea
Wheelchair Accessible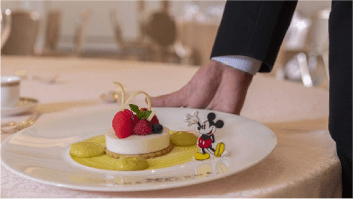 Easy booking options
English speaking staff
Wheelchair Accessible
Japanese styled spaces available
Japanese catering available
Wheelchair Accessible
Access to private hotel beach
Amazing natural views
Wheelchair Accessible
Top 3 Choices for accessibility
Tokyo Marriott, The Ritz Carlton Tokyo, and Tokyo Disney Resort constitute the best options for events that require wheelchair accessibility. These three locations all have direct accessibility from parking lots to event spaces, along with the hallways all being spacious enough for wheelchairs. In addition, the staff at these locations is always happy to accommodate whatever needs your guests may have. Whether this be special seating at a banquet or wide aisles for a presentation, they'll oblige any request.
RECREATION AND ENTERTAIMENT
Tokyo is one of the most remarkable cities in the world. It draws people from all over the world to experience its energy. Tokyo is full of culture, great food, and no lack of options for recreation and entertainment. Tokyo's recreational activities range from the quirky shopping centers to deep-sea fishing off Tokyo bay. There are many seasonal activities, like traditional festivals, that draw people to Tokyo. During the spring, people from all over the world travel to the Imperial Palace to see the spectacle of Japanese Sakura (cherry blossoms). No matter what time of the year you come to Tokyo, there will always be something new for you to experience. Listed below are recommendations of the best activities in Tokyo, including seasonal events.
Sports, Recreation & Spas
Arts, Culture & Entertainment
The itinerary shown below has been made for a family who wants to see the most popular sights in Tokyo.
Morning (Disneyland Tokyo)
Tokyo Disneyland is similar to its parent facility in California. It consists of seven unique areas and features seasonal decorations and parades.
Afternoon (Disney Sea Tokyo)
The only Disney park themed after the ocean provides a water park full of attractions. The entry and hotel mimic the famous city of Venice, Italy.
Morning (Yoyogi Park)
Yoyogi park contains impressive shrines, beautiful walking paths, and gorgeous natural scenery that makes it a must-see for any tourist visiting the Tokyo area. The highlight of the park is the Meiji Shrine, known for its traditional Japanese architecture.
Afternoon (Harajuku shopping)
Harajuku is known for Takeshita Street, which is filled with fun, trendy shops, and fashion boutiques. While the area is aimed towards teens, it's a great place to people watch and enjoy the funky fashion of the area.
Morning (Mt Fuji)
Mount Fuji is the highest mountain in Japan, appearing in many famous art pieces and movies. While it has been worshiped in the past as a sacred mountain, it has since turned into a popular tourist destination. One can visit local gift shops at the base of the mountain and take advantage of the many photo opportunities.
Afternoon (Fuji Q)
Fuji-Q Highland, located conveniently near Mount Fuji, is one of Japan's few roller coaster theme parks. It has a number of record-breaking roller coasters, along with anime-themed rides that can only be found in Japan.
Morning (Imperial Palace)
The Imperial Palace in Tokyo is home to Japan's Imperial Family. Surrounded by moats and large stone walls, it is only a short walk from Tokyo Station. While the inside is off-limits to visitors, the beautiful outer gardens can be toured.
Afternoon (Tokyo Tower)
In the heart of Tokyo is a 1,090-foot tower that is a national landmark. Based on the Eiffel Tower, the Tokyo Tower is made of steel and has several small cafes around the base. It makes for the perfect afternoon outing.
SWOT Analysis of Tourism in Tokyo
Tokyo is one of the cleanest cities in the world, which creates a pleasant environment for tourists
Crime rates throughout Tokyo are some of the lowest in the world, which enables a bustling nightlife scene
There are a plethora of entertainment options within the city, so tourists have many options to choose from
Tokyo is one of the fashion capitals of the world, and the shopping there is unique to the area
There is a difficult language barrier for foreigners coming into the country since Japanese is such a hard language to learn
Tokyo's prices are some of the highest in the world and can make staying for long periods of time hard for budget travelers
Since Japan is a mainly cash-based society, most businesses will not accept Credit Cards, which can be off-putting to some cultures
Japanese culture is filled with subtle cues that can be hard for the non-native to understand, which can lead to some awkward situations
Have multilingual staff members available to help foreigners navigate easier
Take advantage of the upcoming Olympics to draw public attention to Tokyo's many attractions
Create more budget-friendly opportunities within the city to draw in a wider demographic
Provide cultural background to incoming tourists with important social cues to help them adjust
The strength of the Japanese Yen relies heavily on international markets, which can lead to a heavy increase or decrease in tourism
The difficult language barrier can be intimidating for some potential tourists and, without addressing it, could lead to a decrease over time
If COVID-19 continues, there will be very few people wanting to travel to any country in Asia. It's important for Tokyo to implement good practices and show that they are handling the situation in order to keep tourists coming in the future
Japan currently has unstable relations with both North Korea and China, which could lead potential tourists to think twice about visiting
Tokyo, Japan, is an amazing choice for your next tourism destination. Tokyo offers many unique experiences that you cannot find anywhere else. The city offers some of the best cuisines in the world, ranging from Michelin star ramen to street vendor barbeque. In addition, Tokyo is a perfect blend of Eastern and Western cultures that you cannot find anywhere else in the world. The ancient temples contrast perfectly with the modern skyscrapers in a city like no other. The city is claimed to have one of the best transportation systems in the world, so there will be no issue getting from one point to the next. Tokyo's accommodations have something for everyone, whether you are looking for western luxury—such as the Ritz Carlton—or a traditional escape—like the Japanese Ryokan. Tokyo also provides plenty of options for large scale events, both business and pleasure. So, whether you are looking for a romantic getaway, a family vacation, or a business outing, Tokyo has something for everyone.